Your Feet Are Your Foundation in Matawan NJ?
Your Feet Are Your Foundation in Matawan NJ?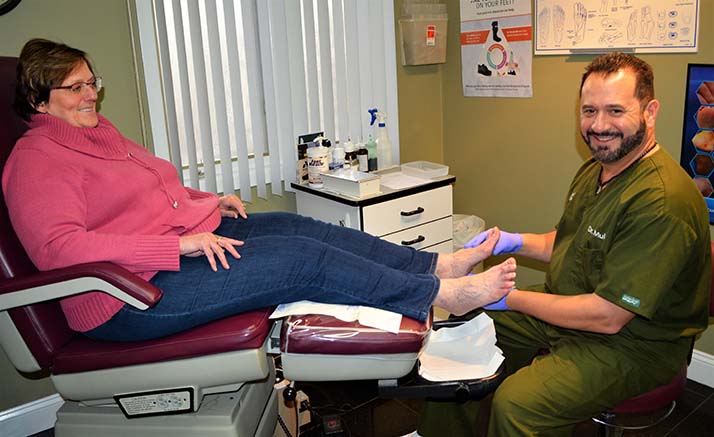 Your feet are the furthest point from your heart and get the least amount of blood flow, but they should be a top priority in your mind when comes to your health and wellness. At our Matawan NJ podiatry clinic, we stress both education and prevention because the more people understand the importance of the health of their feet, the better they can recognize their symptoms and understand the treatments available.
Unfortunately, according to a recent article in the Pharmaceutical Journal, most people "do not place the same emphasis on looking after our feet as we do on other parts of our body." That is why it is so important for people to understand the importance of their feet on everything from their posture to their nervous system.
What Conditions Cause Foot Pain In Matawan NJ?
Since 2002, the caring professionals at Central Jersey Ankle & Foot Specialist have been treating people in the Aberdeen/Matawan area for a wide array of both embarrassing and life-threatening foot conditions. Basic foot pain can be caused by relatively simple conditions such as corns and calluses, ingrown toenails, plantar warts, athlete's foot and more. But foot pain, numbness and tingling can also be symptomatic of very serious conditions such as diabetes, gout and other neuropathic situations.
Sports injuries are also a very common result of an active lifestyle and if not treated properly, can become nagging, lifelong conditions. It is especially important for young people and children playing sports, taking dance or karate or swimming to pay close attention to both injuries and infections.
Do I Need A Doctor's Referral To Be Covered By Insurance?
So many people don't realize that no doctor referral is necessary to make a podiatrist appointment and Central Jersey Ankle & Foot Specialists offers a free initial exam and consultation. This is the first step to building and maintaining a strong and healthy foundation in both the ankle and the feet so book your appointment online or call today.
---
Author
Dr. Chris Mullin
OFFICE HOURS
---
Monday
8:00am - 8:00pm

---
Tuesday
7:30am - 7:00pm
---
Wednesday
9:00am - 4:00pm
---
Thursday
9:00am - 5:00pm
---
Friday
9:00am - 2:00pm
---
Saturday & Sunday
Closed
Central Jersey Ankle & Foot Care Specialists